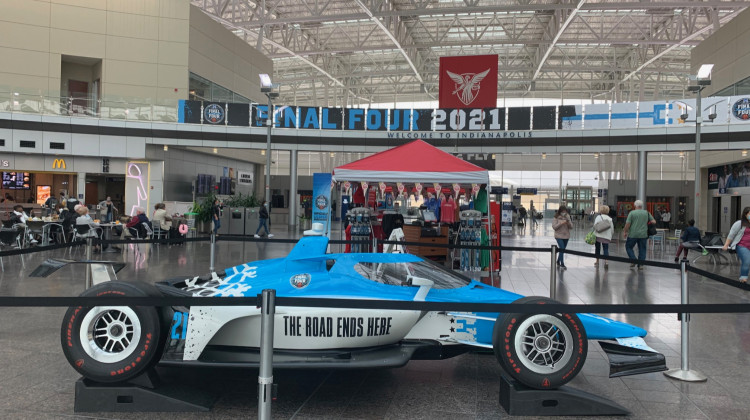 Jill Sheridan WFYI
Jill Sheridan / WFYI
Indianapolis International Airport will welcome the highest number of travelers it has seen since last spring's pandemic.
In the coming weeks, the airport expects visitor numbers to surge as the entire NCAA Division I basketball tournament for men and the spring break clash. The airport expects an estimated 13,000 travelers on Saturday alone.
It's been a year since most people were on a plane. Mario Rodriguez, the airport's executive director, said travelers should expect the same COVID-19 security measures they have become accustomed to elsewhere.
"Things have changed and things will continue to change," said Rodriguez.
Travelers should adhere to continued mask mandates and distancing. The airport has added plexiglass, hand sanitizer, and hired additional staff to sanitize surfaces. There are also changes in security to minimize contact.
According to Rodriguez, IND is one of the safest airports in the country.
"But when it comes to cleanliness," said Rodriguez, "this is hospital-grade clean."
The increase in air traffic is expected to level off. Rodriguez said vacation trips in general are increasing as more people get vaccinated and want to travel again.
"We will travel and do business and everything will go online adapted for COVID," he said.
The airport currently runs around 50 percent of normal traffic.