Saturday afternoon tours along the culture trail at Brunnenplatz
Weekday tours of Broad Ripple, Downtown and Flethcher Place
Food and cocktails included
Eat, drink, talk, go for a walk. These are the steps of new food tours in Indianapolis.
Local foodies take you on company tours to their favorite restaurants in Indy's most popular neighborhoods. Another organization puts you on the Indianapolis Cultural Trail with a food writer, which takes you to some of the top-rated restaurants in town.
Beer cation:Sahm's is building a beer warehouse for adults
Indy Taco Fest:This time it's back 2 days
The digital food network Eat Here Indy in Indianapolis uses its food-obsessed fans and influencers to go on hiking tours through Nora, Broad Ripple, Downtown and Fletcher Place for ages 21 and up. The guides share details and inside information about restaurants and restaurants.
Weekday tours from 6:30 p.m. to 8:30 p.m. visit three restaurants within a radius of less than three kilometers. Groups of 12-18 people travel to the first restaurant in their own vehicles and then walk as a group to the others before returning to the first stop.
The tours will resemble progressive dinners, including drinks, said Bradley Houser, co-founder of Eat Here Indy. "The restaurants have their own ability to do essentially what they want with this dinner," he said. "So there could be a surprise in any restaurant, which is pretty cool."
Participating restaurants include top names like Late Harvest Kitchen, Bluebeard, The Vanguard, Vida, Oca, Rail Epicurean, Hyde Park Prime, Nada and Public Greens. Tours depart April 23 and cost $ 40 to $ 60 per person. Obtain tickets by searching for "Indy Food Tours" on eventbrite.com.
Culture Trail Food Tours
The Indianapolis Cultural Trail food tours, ages 21 and up, explore nationally recognized restaurants in Fountain Square and Fletcher Place, including Milktooth.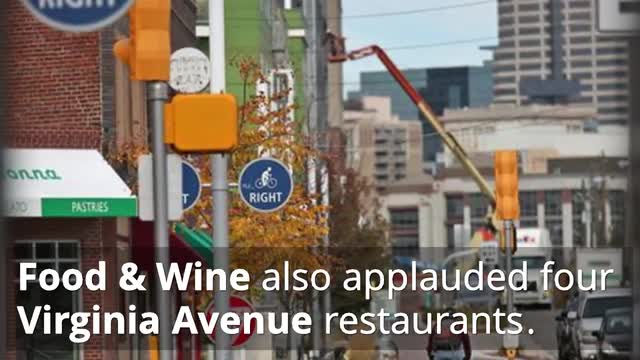 Since its debut in 2014, Milktooth has been perhaps the best-known restaurant in Indianapolis, even rivaling the famous St. Elmo Steakhouse. In 2016, Conde Nast Traveler put it on a list titled "The World's Best Restaurants: Two Hundred Seven of the Best Restaurants in the World According to Those Who Eat, Cook and Make a Living".
Indy's hippest neighborhood:Wait what is north square?
Indy food writer and WFYI Eat Drink Indiana radio host Jolene Ketzenberger is one of the guides who lead the Saturday afternoon tours at 1 p.m., which include roughly four hours and six to seven restaurants.
Tours 21 and older cost $ 65 to $ 75 per person. Timetables and tickets from April 2nd can be found at indyculturaltrail.org/alongthetrail/foodtours.
The events of the culture trail already include bike tours. As Indy's food scene blossomed over the past six years, many of the top restaurants popped up along the Fletcher Place and Fountain Square corridors, leading to the development of food tours, said Kären Haley, executive director of Cultural Trail.
"It seemed obvious to add food tours to our tour offering," she said.
A Explore the Avenue test run billed in March hit seven restaurants, including Bluebeard, Rook, 5/12 Distillery, Three Carrots, and Thunderbird. Food and drink samples were served at each stop, while Ketzenberger told stories about "local food heroes", Indy life and the impact of the cultural trail on the city.
Another March tour, titled The Ultimate Foodie Tour, took guests behind the scenes and introduced them to chefs at six stops including Tortas, Amelia's Bakery, Rook, and Milktooth. Food and drink samples were served at each stop.
The tour proceeds support the operation of the cultural trail, Haley said.
The new Cultural Trail tours and Eat Here Indy tours complement the existing Taste Indy Food tours, which offer experiences on Mass Ave., City Market and Fountain Square, as well as pub crawls, progressive dinners and private events.
Follow IndyStar food writer Liz Biro on Twitter: @lizbiro, Instagram: @lizbiro and on Facebook. Call them at (317) 444-6264.