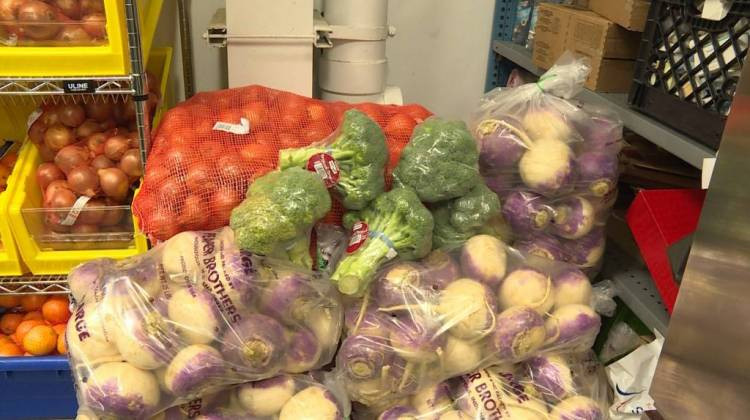 A local program was launched this week aimed at improving solutions to address food insecurity in the community.
The 2021 Neighborhood Food Champions selected for the program will be trained and mentored to develop a food access project. Suggestions from 15 recipients include gardens, pantries and farming initiatives. Participants will receive $ 2,000 to start their projects.
This year's program is divided into two parts and includes four Neighborhood Food Builders, participants who already have experience in the food system.
Efforts to strengthen local food systems with targeted neighborhood solutions began in 2017. Indianapolis City Council recently increased funding for the program to $ 70,000.
In a statement, Mayor Joe Hogsett said he was committed to the issue.
"This program equips residents with the tools and skills to make progress," said Hogsett, "while bringing different perspectives, backgrounds and talents to the table to solve the complex issues of food insecurity."
The 12-week program is a partnership between the Office of Public Health and Safety (OPHS) and the Center for Wellness for Urban Women.
Below are the recipients of each program along with their proposed projects:
Food manufacturers in the neighborhood:
Steph Gray – Thank you Neighbor Fridge Program
Nicholas Selm-Flanner Farm Stand
Veronica Collins-Kelly – Eastern Star Church launched the ROCK initiative
Kathryn Seelig – Nora Community Garden Farm Stand
Neighborhood Food Champions:
Delorus (Dee) Alderman – Grams Gardens
David Blackmon – Operation Love & Peace
Priya Gangwani – Path to Immigrant Friendly Food Banks
Daniel Garcia – Agriculture on the Far East side
Tammi Golden – planting seeds for a better tomorrow …
Ross Jamison – The Gardens on Oxford
Erica Jaree – Initiative for the cultivation and conservation of native seeds
Torian Jones – Flanner Farms Soil Remediation Initiative
Autumn Lowry – Plant to Plate project
Michael McFarland – Food Desert no more
DeAndrea Rayner – Indy Community Pantry
Sybil Saterfield, Second Chance Personal Development Farm Program
Amber Toombs – No Asked Pantry
Zainab VanHorn-Ali – IMCA City Community Garden
Lydia Watson – Neighborhood Go Grocery by NBC